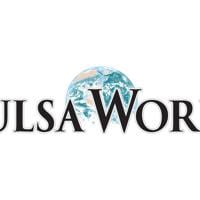 Nokia and Celonis to Set New Standards of Excellence in All Business Processes | Technology
Miguel Milano, Chief Revenue Officer and Co-Owner of Celonis, said: "We intend to make Nokia a flagship customer of Celonis EMS. Our vision is that the process improvements we are creating with Nokia as part of its digital transformation will become benchmarks for business users across many industries. Both companies are committed to achieving this goal and making the applications resulting from our collaboration available on the Celonis EMS Store. These will be pre-built, user-centric applications that meet specific user needs and can be implemented quickly, confidently and efficiently.
Nokia Chief Financial Officer Marco Wirén said: "Sharing our best practices in making these apps available on the Celonis EMS Store is part of Nokia's commitment to innovation and technology leadership. Just as we create value with intellectual property and long-term research in our award-winning Nokia Bell Labs, so we want the run-time applications we create on the Celonis platform to become recognized global standards.
Celonis helps organizations run their data. Powered by its market-leading process extraction core, the Celonis Execution Management System provides a suite of applications, development studio, and platform capabilities for business leaders and users to eliminate billions of business inefficiencies, deliver a better customer experience and reduce carbon emissions. Celonis has thousands of customers around the world and is headquartered in Munich, Germany and New York, USA, with 16 offices around the world.