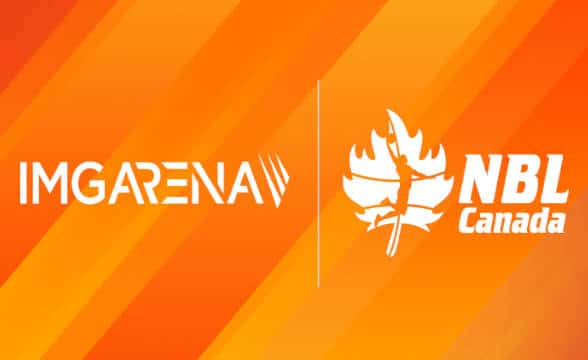 NBL Canada taps IMG Arena as sports data distribution partner
the National Basketball League of Canada NBL teamed up with IMG Arena the latter company becoming the company's official data provider. This is part of a multi-year agreement between the two organisations.
Distribute Big Data for added value
Going forward, IMG Arena will tap into league data feeds. The company was created as a subsidiary of Endeavor with the aim of developing betting technology and collecting real-time sports data, which is then redistributed to partner brands.
The IMG Arena Alliance network already includes more than 460 sportsbooks that benefit from streams from more than 80 sports leagues and organizations around the world, all powered by the company's advanced technology solutions. The company is also licensed to broadcast live sports and offer accompanying data.
This should lead to better engagement between fans and NBL Canada. The league will capitalize on its strongest asset, its data, to entice people to connect, watch and even bet, creating a comprehensive and multi-layered experience. The partnership will start from the 2022 season and will cover the entire duration of the competition from start to finish.
To help move the data, IMG Arena will rely on its partners, namely SBTech, Kambi Group and Paddy Power who will inject it directly into sportsbooks keen to cover the NBL Canada season. Commenting on this partnership, Audley StephensonNBL Canada's Vice President of Operations, said:
This is an important milestone for NBL Canada as we enter the sports betting business and it is an honor to do so with such a respected and experienced partner in this field.

Audley Stephensonthe vice-president of operations of NBL Canada
IMG Arena is an important partner for NBL Canada, as the company is able to handle a large number of sporting events each year with some 45,000 competitions covered.
Improve the performance of individual teams
IMG Arena further has a number of professional tools developed with the aim of helping sports organizations, beyond gaming agencies, to optimize their performance through the collection and analysis of big data.
Speaking about the partnership opportunity, IMG Arena's Director of Rights Marc Wrigley hailed the partnership with NBL Canada as an important milestone for the company. Wrigley was thrilled that after looking for a suitable partner, NBL Canada settled on IMG Arena.
The executive is confident that IMG Arena and NBL Canada will work together to help the league increase its reach and engagement with fans around the world.