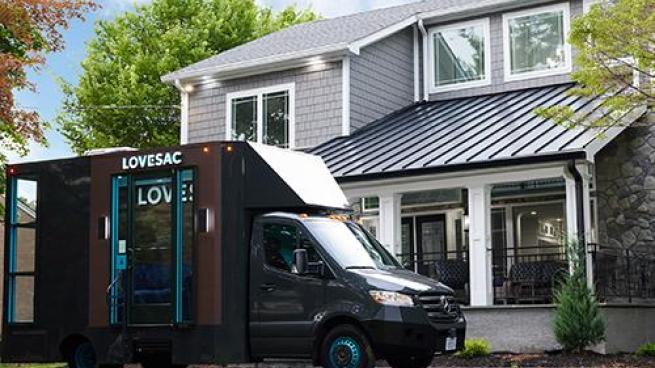 Lovesac grows to $ 1 billion with optimized business processes
A modular furniture retailer bases its rapid growth on a integrated business platform.
The Lovesac Company expanded its operations to become a billion dollar company while running on the Oracle NetSuite ERP solution. By deploying NetSuite, Lovesac was able to deploy an integrated business platform at every stage of its growth to support new product lines, meet changing customer expectations, adapt its business and business models and become a publicly traded company. .
To ensure the success of its 2018 IPO, Lovesac used NetSuite to optimize financial processes, including financial planning, budgeting and reconciliation, as well as to improve the accuracy of its accounting. As Lovesac expanded its product lines, NetSuite served as a hub for its order management and inventory management functions.
This has enabled Lovesac to manage high order volumes throughout its supply chain from its e-commerce website and showrooms, in addition to gaining real-time visibility into stock levels in several warehouses and stores.
Lovesac also used the capabilities of NetSuite to meet new customer expectations during the global COVID-19 pandemic.
This included providing Lovesac's field sales team with the real-time information they needed to serve customers remotely, as well as identifying skills and resource gaps within their workforce. -work.
Most recently, Lovesac helped support the launch of Mobile Concierge, a fully equipped mobile showroom, with NetSuite functionality. Mobile concierge poffers customers a live demonstration of how its "Sactionals" modular sofas work; and also allows consumers to experience the latest features of the Lovesac product, experience the different types of Sactionals infill, touch and feel a variety of fabric cover options and design their own Sactionals configuration to suit their space and their style.
Customers can then complete their purchase from Lovesac Associate to have products delivered to their homes in just one to two weeks. Mobile Concierge tracks other customer engagement features Lovesac has offered over the past year, including virtual appointments and virtual appointments, as well as interactive Facebook Live demos. Currently, the service is available in the Seattle and Washington, DC areas, with plans for deployment in other markets.
[Read more: Lovesac brings stores to customers with mobile showrooms]
"Since our founding, we have been on an incredible growth trajectory, and the breadth, depth and scale of NetSuite has played a critical role in helping us meet our growth goals," said Shawn Nelson, CEO and founder of Lovesac. "By providing a unique software platform that can help us with everything from launching new product lines to IPOs and becoming a billionaire company, NetSuite has been an invaluable partner. NetSuite is the centerpiece of all of our business operations. "
"We are proud to be a part of Lovesac's impressive history," said Evan Goldberg, executive vice president of Oracle NetSuite. "We have worked closely with the Lovesac team as their business has grown and have helped ensure that their core business processes are able to meet changing demands. We can't wait to support them as they unlock even more achievements. "