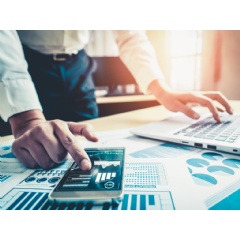 JD Duarte explains how to properly analyze business processes
Business process analysis is one of the most effective techniques for examining the achievement of organizational objectives. With this resource, companies have the ability to assess whether business processes are fully executed and compliant in achieving the objectives stipulated in advance. JD Duarte, an entrepreneur and business expert from Costa Rica, provides insight into the importance of business process analysis.
To change anything in your business, you must first start by understanding what you want to change. Thanks to the implementation of business process analysis, you will be able to know and channel the various inconveniences that appear within the operation of the company. These inconveniences, while avoidable, can cloud the execution of pending tasks and the achievement of business goals. So feel free to apply this analysis process.
Business process analysis, or Business Process Modeling (BPM), is an effective method that allows you to understand the details of a business process in greater depth and leads you to perfect it. According to the ABPMP International portal, it is a disciplined approach to identifying, measuring, and controlling business processes that will drive consistent, targeted results aligned with an organization's strategic goals.
In business analysis, parameters that affect each process can be evaluated, such as time, capacity, quality, and cost involved in each process. It is a collection of data from the beginning of the process until the end of the activities.
However, collection alone is not enough. This information must also be interpreted. Duarte says, "Make decisions with data; understanding what data is valuable and how to interpret it is a skill. But using this data every day to make complex decisions is definitely an art.
This analysis of business processes is essential in order to be able to evaluate each part of the process and identify their interaction with each other to produce results. This technique is part of the business process management model, which is done cyclically. It has different phases, while working continuously and sequentially. This point allows it to be constantly renewed and improved, which will have an impact on a better experience for the company and the customer in particular.
In business process analysis, you can evaluate different data that allows you to monitor and trace the reality of your company's IT processes. Of course, in the analysis you can find errors or elements that need improvement.
For companies, these strategic processes are important for improving business efficiency, which means that analyzing a process identifies, defines and communicates the entire inner workings of the company. "Business process analysis is a critical factor for the business organization because if a risky process is not assessed in time, it can be detrimental to the future business success of the company," Duarte adds. .
So far, you know that the business process analysis procedure ensures steady improvement in workflows. Thanks to this system, it is possible to review, analyze and correct all the actions that require it.
For business process analysis to work seamlessly and bring truly positive change to your business, it must be done consistently and continuously. Interference and inconvenience (both internal and external) appear regularly to modify the initial planning.
Within each company there are several processes, some longer than others. Short internal processes are easier to control, but it is essential that you also control those that are more extensive, as they are generally essential for the future of the company.
The idea is that you are able to establish which are the most important processes that you need to analyze at this precise moment and how you will establish the order in which you will perform the analysis. You can choose one that you think needs improvement or that may have flaws in its operation.
About Jose Daniel Duarte
JD Duarte is from Heredia, Costa Rica. He has been an entrepreneur and business owner for over 20 years and splits his time between his existing operations and finding new opportunities to invest in. When he is not devoting time to his business, he spends time with his wife and two children.
This news content may be incorporated into any legitimate news gathering and publishing effort. Linking is allowed.
Press release distribution and press release distribution services provided by WebWire.