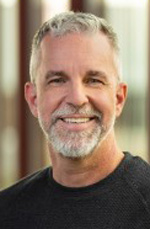 Identify inefficiencies within your business processes and enable customer-focused solutions – Hamilton County Reporter
By JEFF MEDLEY
Guest columnist
Businesses operating in almost every industry in the world today face many challenges centering on their relationship with technology, and many organizations have found themselves at a crossroads.
They recognize that their reliance on technology is as strong as their inability to meet the high demands associated with the state of their back-office operations. Although many are aware of these challenges and the negative consequences that can arise from them, very few have yet to overcome them.
The solution is most likely something that does not already reside within their organization; instead, many will have to look outside their circle, turning to a concept known as business process outsourcing (BPO). The term BPO, which has only grown in popularity and recognition over the past few decades, refers to the outsourcing of processes that are not considered core business competencies.
Netfor, a people-centric organization that creates innovative business process solutions that enable organizations to scale, realize efficiencies and focus on growth, tackles some of the most common issues that are currently weighing on businesses, especially organizations with a workforce ranging from 200 to 100,000 employees.
Some of the most common pain points that continue to weigh down and frustrate businesses are:
Low customer satisfaction scores
Continuous navigation of repetitive customer questions
Lack of internal expertise in all operations
Internal staff costs
To overcome these pain points, we offer our clients personalized care using services that radically transform and simplify BPO, making Netfor the go-to trusted advisor for organizations. Ultimately, our goal as a BPO partner is to give our clients the positive experience of taking back their time to focus on what matters most.
Why should companies consider outsourcing their business processes?
When the term BPO is used, many executives may be quick to shy away from it. Some might cite that their business is too small to benefit from the services of a provider, or they might cite the stereotypical outsourcing situation in which customer calls and other tasks are outsourced to people on the other end. of the world. However, both of these assumptions are far from the truth.
Market analysts and industry-focused publications point out that BPO has a bright future ahead of it as it is linked to greater innovation, reduced organizational costs, efficiency and productivity, and improved customer relationships, to name a few.
In fact, a market forecast released last year projected that the BPO market would grow at a compound annual growth rate of 8.5% from 2021 to 2028 globally.
Additionally, data collected from a survey of small businesses revealed that IT was the #1 service that small businesses were likely to outsource, indicating that 27% of these businesses planned to outsource their computer services last year.
Finally, domestic outsourcing of back office services is alive and well, and Netfor and other like-minded companies are ensuring that their teams meet the expectations of customers in their specific region in the United States.
What happens when companies fail to identify inefficiencies?
Although some may argue that technology is only one element of business operations, it certainly is and will continue to be the most important factor in efficiency and productivity. That being said, it should motivate leaders and executives to take a deep look and assess the current state of their business. The ongoing conditions surrounding their technology help desk, customer service call center and/or technical maintenance and support should be considered. When a company lacks one or more of these areas, it always finds itself in a sea of ​​inefficiencies that spread throughout its entire organization.
Inefficiencies are the catalysts for setbacks such as a loss of employee morale, disruption of internal and external communication channels, direct impact on their bottom line as well as the inability to identify any other issues existing elsewhere which may also be a major problem. drain their business.
In the long run, any combination of these inefficiencies could cause a business to fall behind its competitors in terms of service capacity, quality of work, reputation, and profit, among other things. By partnering with a trusted BPO service provider, businesses are able to work together to minimize or completely resolve these inefficiencies and distractions.
What should companies look for in a BPO partner?
As businesses around the world accept their needs and seek to scale their operations to better reach and serve their customers, it is imperative that they research the options available to find the best partner; however, launching these efforts can be daunting.
When researching, executives should assess the qualities of each vendor, answering questions that include, but are not limited to, the following:
Does this provider serve and meet our specific organizational needs?
Where are their employees located?
Do their values ​​match our organizational and operational values?
Do they have a proven track record of success?
What motivates them to do what they do?
Whether you are a government entity, an education system, a retail and manufacturing company, a quick service restaurant (QSR) or a managed service provider (MSP), there is a BPO service provider ready to meet your needs. your needs.
In the case of Netfor, our team strives to develop solutions that address the unique pain of our customers, simplifying their business processes to bring them back to what really matters: serving their customers. By instilling core values ​​such as: being a problem solver, asking the tough questions, acting transparently and improving every day, we have continued to experience growth within our team and services for over 25 years. improving our customers' ability to run their business and launch into the future.
For more information about Netfor, visit netfor.com or contact us at [email protected].
Jeff Medley is the founder and CEO of Netfor, a Fishers-based business process solutions company.