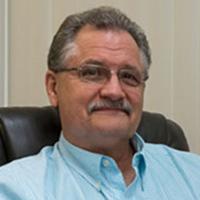 Greenville P&Z Member Now Says More Research Needed Before City Allows Data Processing Facilities | Local News
A member of the Greenville Planning and Zoning Commission is urging the city council to delay action on recommended rule changes that would allow cryptocurrency mining activity in the community.
"Had I known before our P&Z meeting on December 21, 2021 what I have since learned, I would have voted to oppose the 'data processing' text amendment," Hap Maxwell said, who is in his second term on the commission.
On December 21, the Planning and Zoning Commission voted unanimously to recommend changes to the city's code that would establish a "Modular Data Processing Facility" and a "Data Processing Center" as two separate uses. and establish associated standards and zoning districts for uses.
The facilities and centers authorized by the rule change would house large numbers of computer processors for the "remote storage, processing or distribution of large amounts of data". Cryptocurrency mining is one of the uses of these facilities.
Since voting for the city code change, Maxwell said he has studied how these facilities operate and the experiences of people living near the facilities.
"I watched videos and read articles and one person described him as having a giant dentist drill running 24/7 outside his house," Maxwell said.
"Another said it was a bit like having a jet plane idling on a runway 24/7 in front of your house. I don't know anyone who would want to live near that.
His concern is that recommended zoning for uses, which include manufacturing, heavy commercial, downtown commercial periphery and multiple industrial areas, could allow facilities near residential areas.
Maxwell pointed out that the issue had come before the committee less than four days before Christmas and was part of a nine-point agenda.
"It seems to me, and this is my second time on planning and zoning, and it seems like a lot of times controversial issues and people pushing an article and worrying about having people in opposition, they'll come up right before vacation or in the middle of summer when they think a lot of people are busy with vacation, their kids are not going to school, and they think people are not paying attention," said Maxwell: "It seems to happen more often than not in my experience."
Maxwell is also concerned about the large amount of electricity consumed by these facilities and centers. The Greenville Utilities Commission, which would provide power to such a site, purchases power from Duke Energy, which derives 2% of its power generation from hydroelectric and renewable sources, according to the 2020 Online Sustainability Report. of the company.
Greenville's 2026 Horizons 2026 Community Plan identifies goals for future land use and development, transportation, parks and recreation, historic preservation, environmental protection and other nation-wide topics. from the city.
"When the plan was being developed, there were a number of open houses where feedback from citizens of Greenville was solicited," Maxwell said. "One of the top 10 priorities given by citizens was for Greenville to develop a green energy plan.
"We are now approaching the sixth anniversary of this contribution from the citizens of Greenville, and as far as I know, no action has ever been taken by the city council or city staff to even begin to explore what the development of such a plan would entail. ."
Maxwell said he tries to follow recommendations from city staff, as they "generally take a broad view" of requests because of the long-term effects on city growth.
But on this issue, he encouraged council members to educate themselves as much as they can.
"Something like this could have a huge impact on the community and it feels like it was rushed," he said. "It's not a good way to do something like that."